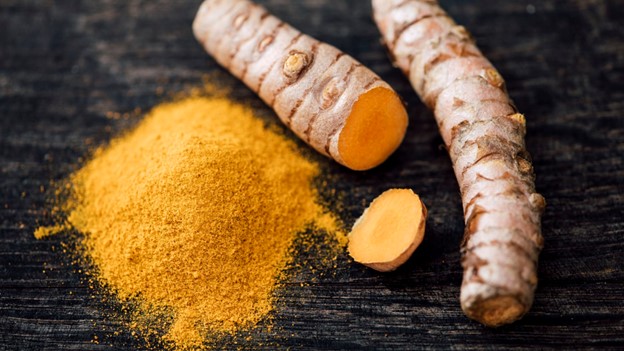 If you're unhappy with the shade of your teeth, you aren't alone! Many patients are embarrassed by their stained and yellow teeth and opt to do something about it. However, this has led to the emergence of some pretty interesting techniques and DIY whitening methods—some of which can work, but most of which are bogus. That said, maybe you've heard about people using turmeric, of all things, to whiten their teeth! Keep reading to learn more from your dentist about the connection between turmeric and your oral health, and why you should consider pursuing other whitening methods.
What Is Turmeric and Can It Whiten My Teeth?
Turmeric is a bright yellow, sometimes orangish, powder that originates from Southeast Asia and is often used in curries and similar dishes. It is a completely natural product that has a rich peppery taste and adds a unique flavor to food. According to some dentists, public figures, and celebrities, turmeric helps to whiten teeth. However, this evidence is entirely anecdotal and there are no studies yet that specifically analyze turmeric's ability to whiten teeth.
Does Turmeric Provide Any Oral Health Benefits?
Even though it can't effectively whiten your teeth, there are many other things that turmeric can do for you! Research shows that turmeric plants exhibit anti-inflammatory, antioxidant, antibacterial, and antifungal properties; all of which are incredibly beneficial for managing conditions like gum disease.
Other studies have found that turmeric can remove plaque and bacteria just as effectively as store-bought mouthwash. Additionally, it can also relieve minor toothaches! Although, keep in mind that turmeric cannot effectively replace your oral hygiene routine; rather, use it to enhance your oral health, as you would use it to enhance a fine meal.
How Should I Whiten My Teeth?
Even though there are many home remedies and DIY methods that seem convenient and effective, they are all lackluster compared to the treatment that a professional can provide. Although some of these methods, including using turmeric, have other benefits to offer, they simply cannot provide you with the lasting results you're looking for.
That said, if you're looking to safely whiten your teeth, you should visit your dentist. They can provide either in-office whitening, performed in their office by their own hands, or send you home with a kit containing professional-grade whitening agents. Both methods are proven to work—and the results are incredible.
If you desire whiter teeth, you might be tempted to try something like turmeric. But you should save the spices for your food and leave the whitening to your dentist.
About the Practice
Meadowbrook Dental Care proudly serves patients and families in the Mineola community under the leadership of three skilled specialists: Dr. Miguel A. Casañas Jr., Dr. Alvin Babu, and Dr. Judson Wells! By combining several collective years of experience and expertise, they are able to provide an elite-level of dental care for everyone that they treat! Their practice is pleased to offer a wide range of available services, including cosmetic options like teeth whitening. If you have any questions about the article or would like to schedule a visit, feel free to contact the practice online or by phone at (516) 284-1234.