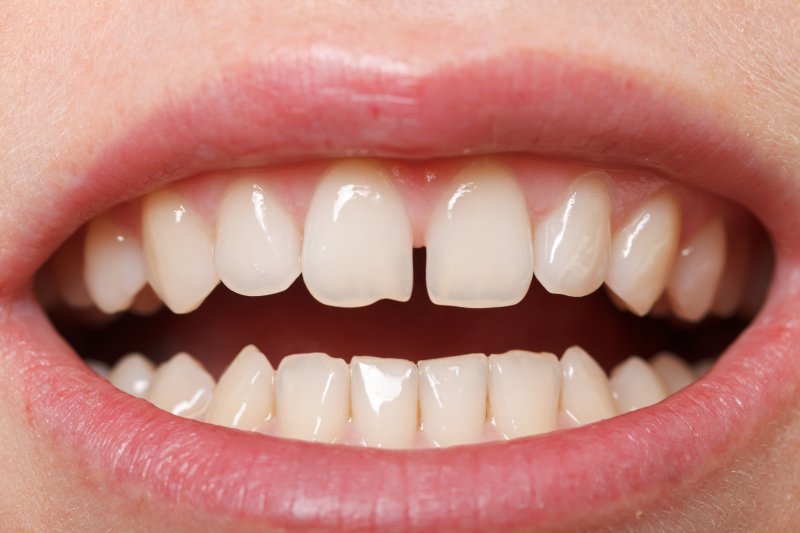 If your teeth don't look too great, you probably wish they were prettier. After all, everyone loves white and gleaming smiles — they make the world a happier place. That said, there's a way to get pearly whites that live up to their name: cosmetic dentistry! With just one of its various services, it could fix your smile problems in very little time. To prove it, your local Mineola dentist is here with the details. Read on to learn about three common cosmetic dental flaws and their treatments.
Chipped Teeth
Plenty of things in life can lead to chipped teeth. You might get a chip from a sports injury, eating hard food, or tripping and falling. Still, it's best to have them treated quickly so you'll have more options. Since chipped teeth don't heal themselves, leaving them alone would raise your risk of tooth decay and infection.
When you do see your dentist for chipping, they'll have several choices for you. One might be dental bonding, as its composite resin could fill in your teeth's missing portions. Another possible treatment is porcelain veneers, which can adhere to a tooth's chipped area. Your dentist might even suggest a dental crown that covers your tooth's damage while preserving its structure.
Stained Teeth
Tooth stains are perhaps the most common smile flaw you could have. They happen pretty often, whether from food pigments, aging, or even genetics.
Given their frequency, dentists can easily treat stained teeth. With teeth whitening, for example, they could bleach your enamel until your smile turns six to eight shades whiter. If the stains are more stubborn, though, they might opt for porcelain veneers. The latter treatment's ceramic layers can hide a wide variety of tooth issues, including yellow or brown discoloration.
Gapped Teeth
Gapped teeth are common, even if people don't discuss them much. You can have them naturally, from not wearing your retainer, etc. It's a good idea to treat them, too, as gaps can cause food to get stuck between teeth. If that happens too often, harmful bacteria could infect your gums and pearly whites.
Dentists could offer one of two ways to treat your gapped teeth. The first is Invisalign, which would close the gaps with its clear aligner trays. The other is dental bonding, as the spaces can sometimes be filled with tooth-colored resin.
With the right dentist in your corner, cosmetic dental flaws don't stand a chance. Therefore, talk to your local practice about ways to transform your smile.
About the Practice
Meadowbrook Dental Care is based in Mineola, NY. As led by several experienced dentists, our practice provides personalized dental care for all. To that end, we offer a variety of preventive, cosmetic, and restorative treatments, not to mention emergency care procedures. You can thus trust our team to give you the healthiest, prettiest smile possible! For more information or to book a visit, you can reach us on our website or by phone at (516)-284-1234.