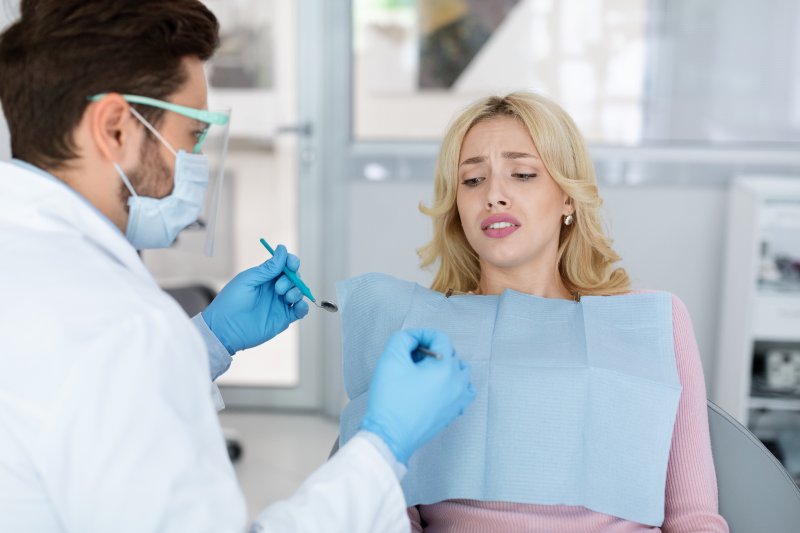 Do you tend to get nervous or anxious about visiting your dentist for even a simple checkup and cleaning? You aren't the only one, as roughly 36% of Americans experience dental-related phobias. While a bad personal experience might be the cause of your fears, it isn't the only thing that can raise your concerns. Movies and shows can also play a major part in adding fuel to anxieties toward dentistry. Read on to learn how the media can negatively impact the way dentists are portrayed and why you shouldn't be afraid of visiting them.
How the Media Portrays Dentistry
When was the last time you saw a movie or TV show where a dentist was shown in a good image? In many cases, whether it's a family or horror film, dental professionals tend to be portrayed as malicious, profit-seeking, boring, or even incompetent. Furthermore, there's also a large amount of misinformation on the internet that can feed into any dental-related anxieties you might have. People sometimes Google their symptoms and self-diagnose, which can easily raise fears and lead them to expect the worst from dentistry.
Social media is another major culprit for portraying dentistry in a bad light, as there are numerous videos of patients sharing scary stories on YouTube and TikTok about their dental visits. One person's bad experience can result in others rethinking scheduling an appointment with their dentist.
Why You Shouldn't Fear a Dental Visit
Even if you do feel nervous or afraid, getting regular dental care is important for both your oral health and overall well-being. With checkups and cleanings every six months, you'll be able to keep your smile healthy while avoiding serious and costly problems in the long run. That's why, if you're uncomfortable with the sights, sounds, or idea of a dental visit, you'll want to schedule an appointment with a dentist who can provide sedation dentistry. Treatments like nitrous oxide and IV sedation can help you remain completely relaxed throughout your visit, allowing you to have a more pleasant experience.
If you're experiencing dental-related anxiety and/or require an extensive procedure, you shouldn't have to worry about your visit. With your sedation dentist's help, you can stay as comfortable as possible while receiving the quality dental care you deserve!
About the Author
Dr. Miguel A. Casañas is proud and passionate about delivering the highest quality care his patients deserve. He graduated from the State University of Stony Brook, taught as an associate professor for 10 years, and is a member of several organizations like the American Dental Association and the Dental Organization for Conscious Sedation. If you have any questions about sedation dentistry or wish to schedule your next appointment, visit his website or call 516-284-1234.