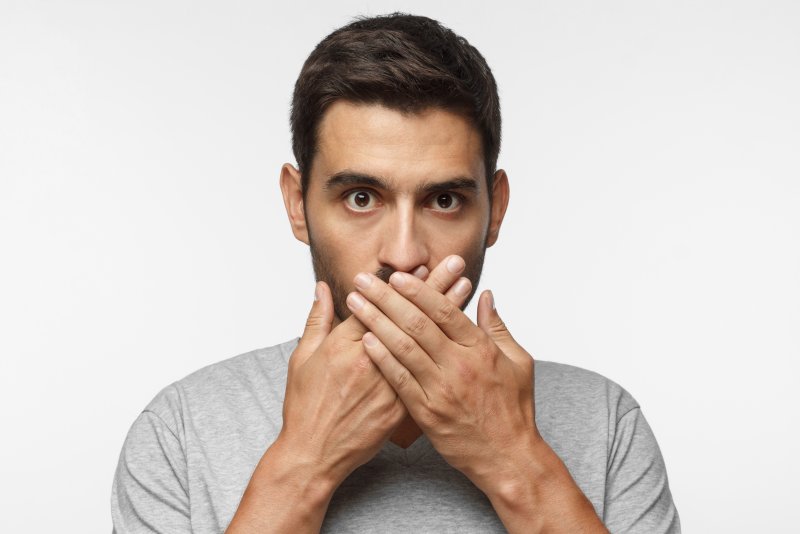 Everyone wants to have a beautiful, white smile. However, this isn't the case for many of us thanks to discoloration. You may even notice less familiar shades in your smile. Instead of white or yellow, teeth can appear bluish or gray. There are many reasons why this can happen, but you don't necessarily have to settle for it. Here are some of the causes of gray teeth and what your dentist can do about them.
What Causes Gray Teeth?
Exposure to Antibiotics
The Journal of International Oral Health reports that exposure to the common infection-fighting antibiotic, tetracycline, while in the womb or as a young child can cause discoloration in the future adult teeth. Teeth that are affected develop blue-gray or yellow-brown stains, often in horizontal stripes.
Old Dental Restorations
If you have an amalgam filling, metal crown, or another restoration, this could cause your teeth to appear blueish or gray. This is more common with older dental restorations, but they can usually be replaced by a dentist to have a more natural, white appearance.
Dead Teeth
If just one or a couple of teeth turn blue or gray, this could mean that the teeth have died. This can be caused by anything that cuts off blood flow to the tooth. Trauma to the tooth may not result in a change in color for many years, so a lot of the time, people don't even realize what caused the discoloration.
Dentinogenesis Imperfecta
This is a rare, hereditary disorder of tooth development that can make primary and permanent teeth appear blue or gray. This condition also weakens the teeth, making them more prone to damage.
Aging
Your teeth become discolored over time simply due to aging. This can cause them to appear more yellow or gray-blue.
How Can Gray Teeth Be Treated?
Here are some of the most common treatment options for gray teeth:
Professional teeth whitening: Whitening treatments tend to work best on yellow discoloration, but depending on your situation, it may work for gray tints as well. If you have surface discoloration, professional teeth whitening may do the trick.
Dental veneers: These are semi-permanent shells of porcelain placed over the front surface of the teeth to cover up imperfections.
New restorations: If your gray teeth are a result of old restorations, your dentist may be able to replace them with tooth-colored ones.
Discoloration is very common, but there are solutions out there. By working with your dentist, you can create a plan that's ideal to meet the goals you have for your smile!
About the Practice
At Meadowbrook Dental Care, we have a team of three skilled dentists serving patients in the Mineola community. With their combined experience and expertise, patients can get pretty much anything they need in one convenient location. For more information or to schedule a consultation with us, visit our website or call (516) 284-1234.