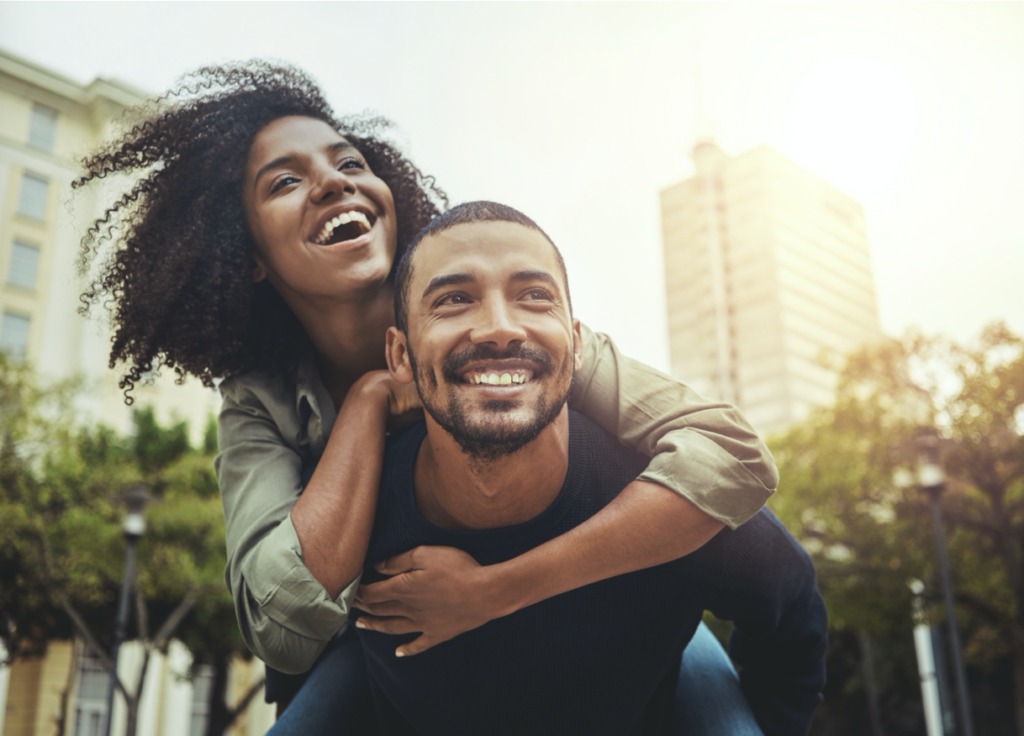 It's a gorgeous day in Long Island, and you're sipping coffee and looking out the window of a Mineola shop. Couples are walking by, holding hands and smiling. You'd like to start dating again, but you just got Invisalign and are concerned about going on a date with a new person while needing to remove your clear braces before eating. Whether you're brand new to Invisalign or a regular Invisalign veteran, here are three factors to consider when dating with Invisalign. 
1—The Adjustment Quirks are Temporary
During the first couple of weeks of Invisalign treatment, you might encounter a learning curve as you adjust to speaking with clear braces. Some people have trouble with this. As your lips and tongue learn to form words around your new braces, you may develop a lisp. Fortunately, this will not last forever. If you have a date coming up, get as much practice speaking as you can beforehand. The more you talk during the first couple weeks of adjustment, the quicker you will be able to restore your regular voice for your upcoming date.
2—You May Experience a Confidence Boost
Invisalign is popular due to its discretion and effectiveness. You can smile wide during your date, and likely, no one will even notice your clear braces. Meanwhile, you are actively working on crafting your ideal straight smile. Coming closer to achieving the smile of your dreams will give you the confidence to share your laughter and joy during your date. For many people, confidence is one of the most attractive qualities a potential partner can display. So even if you're in the middle of your treatment or just the beginning, you may experience a boost in confidence that your date will notice and appreciate.
3—Go in With a Plan
Because most dates involve sharing a meal or at least a cup of coffee, you may need to come up with a plan to work around your Invisalign treatment. In some cases, you might go to the restroom before the food is served and remove your Invisalign braces. Your date may not even notice. In other cases, you may inform your date that you are currently in the process of straightening your teeth. According to a recent Match.com study, this can score you some points, as oral health is considered one of the most appealing characteristics of a date. Whether you plan to disclose your treatment or not, it's essential to stick to the 22-hours-per-day regimen and remove your braces whenever you're eating or drinking.
Hopefully, these three factors will give you the confidence and insight you need to go out into the dating world and meet all of your romantic goals.
About the Practice
Meadowbrook Dental Care takes a unique approach to meet all of your dental needs. Their team of three dentists and oral health care professionals put patient experience at the top of their list. From whitening to straightening your smile, Meadowbrook Dental Care has what it takes to craft a beautiful smile ready for the dating world. If you have questions about managing your Invisalign treatment while looking for love, Meadowbrook Dental Care would love to hear from you. Contact them today at (516) 284-1234 or visit their website.