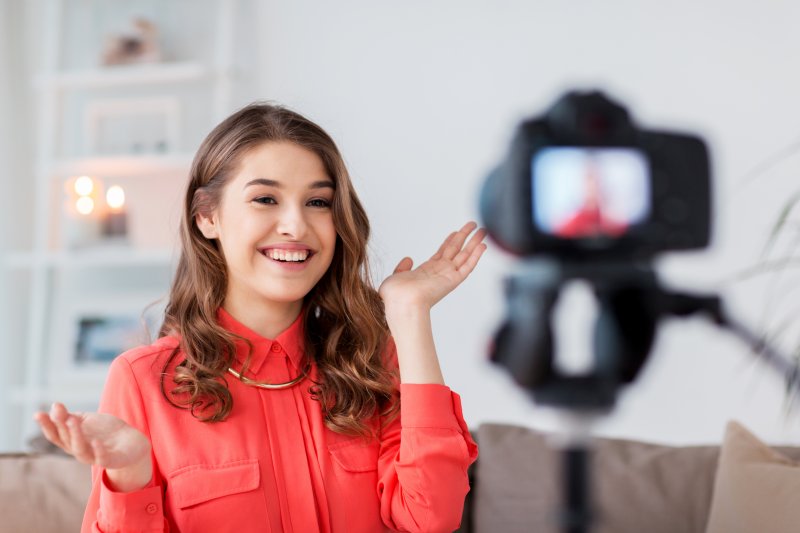 When watching your favorite internet celebrity in their latest video or scrolling through their Instagram feed, have you ever wondered how they got their smile to look so good? For many social media stars, veneers are the answer! These sturdy lifelike porcelain shells cover up the entire front surface of one's teeth and can mask a range of imperfections, including chips, cracks, gaps, discoloration, minor alignment issues, and misshapen pearly whites. Though they started as a way to temporarily perfect the smiles of movie stars, veneers are now accessible to almost anyone. Read on to learn about social media influencers with veneers and how they can help you achieve a more beautiful beam.
5 Influencers Who Have Veneers
From beauty gurus to lifestyle bloggers, tons of celebrities have gotten porcelain veneers to correct issues with their smiles. They're a great way to make your audience find you more engaging and are worn by internet stars like:
Gigi Gorgeous
Jeffree Star
Gabi DeMartino
Huda Kattan
Tana Mongeau
How Veneers Can Help You Build Your Brand
So, we know that there are tons of social media influencers with veneers to give them more appealing pearly whites, but how exactly can they benefit you? More specifically, will they be able to help you build up a social media following? A few ways that porcelain veneers might be able to help you make a name for yourself online include:
Natural beauty – A small amount of tooth enamel is removed to make your veneers fit snugly. This allows them to seamlessly blend in with the rest of your teeth, which gives your smile a natural but aesthetically pleasing look.
More beautiful photos – Since your smile will look better than ever before, porcelain veneers can also help you step up your photos and videos.
Long-lasting – If you want that gorgeous, brag-worthy smile to last, you'll need to make sure to brush your teeth twice per day for two minutes and floss before you go to bed. Doing this and making a visit to your dentist's office every six months will likely allow your restorations to last 15 years or longer.
Even if you aren't interested in having the same gorgeous grin that your favorite internet personality is known for, porcelain veneers can still do wonders for your confidence by giving you a more beautiful smile. Reach out to your dentist to set up a consultation so you can learn if they're the right option for you!
About the Practice
Dr. Alvin Babu, Dr. Judson Wells, and Dr. Miguel A. Casañas Jr lead the team at Meadowbrook Dental Care with kindness and compassion that shows in the way they care for their patients. They aim to make sure that you feel comfortable throughout your treatment and offer a wide range of restorative, cosmetic, and preventive services. If you want a smile like that of your favorite social media influencers with veneers, they can help you correct issues with your pearly whites in no time. Call (516) 284-1234 or visit their website for more information or to set up an appointment.