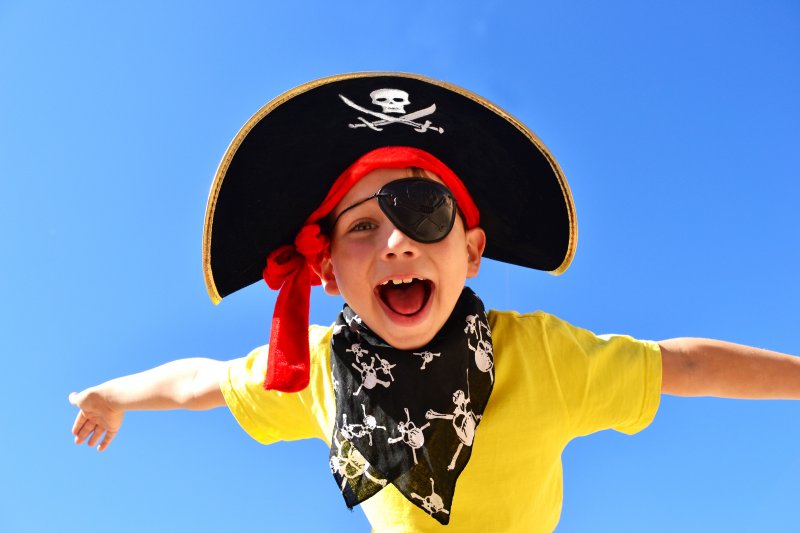 September 19th is approaching quickly, and you know what that means – International Talk Like a Pirate Day will be here before we know it! If you've ever wondered why pirates have such a bad reputation for horrible teeth, we've got an answer for you. In honor of this unique day, we'll share why pirates had terrible oral health and what steps you can take to ensure your smile shines brighter than buried treasure!
Why Do Pirates Have Bad Teeth?
Have you ever noticed that pirates have terrible chompers? Here are a few reasons why they had poor oral health:
Scurvy Was a Problem
Scurvy is a disease caused by a lack of Vitamin C, resulting in severely weakened in receding gums. This essential vitamin is found in fresh fruits and vegetables. Since pirates spent the majority of their time on open seas with no access to nutritious foods, they often had to live with unhealthy gums, missing teeth, and gum disease.
Lack of Oral Hygiene
The modern toothbrush was invented less than 100 years ago, long after pirates sailed the sea. That being said, pirates rarely (if ever) brushed their teeth. But when they did, they would use rags or twigs with frayed ends to clean their teeth. Unfortunately, they aren't as effective at eliminating plaque the way brushing and flossing can.
Cavities Left Untreated
Since oral care wasn't a priority during the Golden Age of Piracy, cavities were often left untreated. Pirates would rely on pain as an indicator that something was wrong with their mouths. However, a cavity that is severely hurting indicates the decay has progressed into a serious problem.
There Were No Dentists
Anytime a pirate had a severe dental problem, their best treatment option would be to ask a fellow crewmate to yank their aching tooth out. That was a normal solution for most oral health issues since there were no real dentists on board. Luckily, we now have dentists with years of training and experience who can provide professional, high-quality, and comfortable dental care!
How to Keep Your Smile in Shipshape
On September 19th, it's okay to talk like a pirate – but don't treat your teeth like one! Here's how to keep your smile in shipshape:
Practice good oral hygiene. You must brush your teeth twice a day for at least two minutes each time. Don't forget to floss daily as well!
Wear a mouthguard. When participating in sports, one blow to the face could easily result in a knocked-out tooth. You can protect against oral injuries by wearing a mouthguard.
Stay hydrated. Make sure you drink plenty of water every day. It helps wash away food particles and sugars that can lead to cavities and decay.
Eat a well-balanced diet. By eating a well-balanced diet full of nutritious foods (whole grains, dairy, lean meats, fresh fruits and vegetables), you can keep your oral and overall health in its best shape!
Pretending to be a pirate for a day is fun! But you definitely do not want to emulate their oral health habits. With proper dental care, you can ensure your smile remains a treasure you can cherish for a lifetime!
About the Practice
At Meadowbrook Dental Care, we offer exceptional, state-of-the-art, comprehensive dental services guaranteed to meet all your oral health needs. Our goal is to give you a smile you can confidently show off! We provide standard cleanings and checkups to ensure your mouth is healthy and problem-free. Visit our website or call (516) 284-1234 to schedule an appointment.